Horror.
Aaaaaaaah!
There's something primal about the effect the genre has on us; those "safe scares" may be but a shadow of the true terror our ancestors knew yet they still fill that unquenchable desire deep inside to face our fears and scare the ever-loving poop out of us. The masters of the genre, such as Stephen King, Clive Barker, and Wes Craven, know this and use it to create horrifying experiences that continue to thrill new generations of hungry fans.
There're many sub-genres under the "horror" umbrella and it'd take far more than one article to ramble on about all of them. So, since slasher/splatter (A Nightmare on Elm Street, Child's Play, Sleepaway Camp to name but a few examples) is my favorite and have most inspired my writing, I'll be breaking that one down.
A BRIEF HISTORY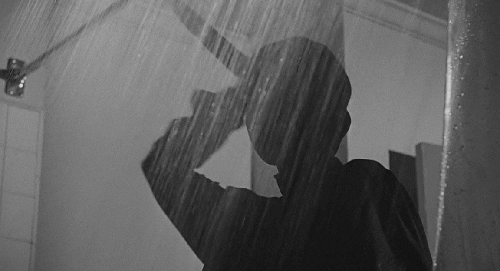 One of the earliest examples of slasher films was Alfred Hitchcock's Psycho. It's violent and naughty scenes may seem Disneyish compared to the splatter house gorefests we have now but at the time of its release, it was a big ol' no-no. The same year (1960) saw Michael Powell's Peeping Tom, which put audiences into the killer's POV, something we've seen reproduced numerous times since. But it wasn't until 1978 that the slasher genre found its Golden Age with John Carpenter's Halloween. Yea, we had Black Christmas and The Texas Chain Saw Massacre (it sucked) but after Michael Myers snapped and decided killing his family was a good idea (as a bloody child, no less), suddenly there was an explosion of copycats and inspired homages.
We also now had tropes, those staples of the sub-genre that are still with us today.
KNOW THY TROPES…
Final Girl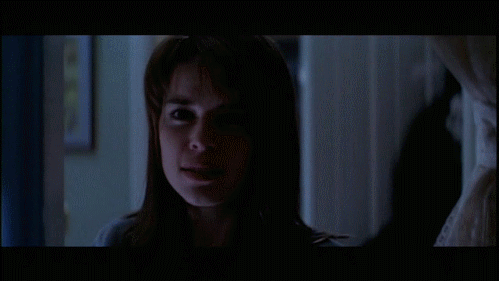 When Laurie Strode survived her brother's babysitter-killing rampage, she set the standard for decades of imitators. Suddenly, the lone survivor was almost guaranteed to be the smart, sweet, pure good girl whose best friend just so happened to be blond, ditzy and/or unconcerned with her education and "Biblically knowledgeable" of her beau. Scream (Sydney Prescott), I Know What You Did Last Summer (Julie James) and Urban Legend (Natalie Simon) all kept the tradition going though that whole "purity" thing was less of a concern.
Blondes, Boobs, and Bimbos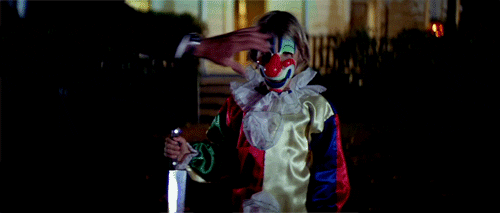 Directly tied into the Final Girl trope is the idea of fun-loving gals are gonna end up dead, most likely naked cause of reasons I can't discuss here. Let's just say that the easier going you are, the easier gone you'll be. Just look at Halloween, Friday the 13th, and every other frikkin slasher since 1978 for proof. Fun equals death.
Big Boys Do Cry
Sorry, dudes, but you're totes gonna die. Sadly for you, that Y part of your chromosomes makes you way too tempting for the kitchen knife wielding masked killer and you'll be off'd before the halfway point. Eh, maybe you're lucky; after all, that your fun-loving gal pal may get more screen time, but she's in for a whole heck of a lot more pain.
Minorities Go First (For Once)
If you're black, gay or anyone else part of the not-majority, chances are you're going out first. In a world where even Jada Pinkett Smith (Scream 2) can be dispatched in the opening scene, none are safe. Except Brandy (I Still Know What You Did Last Summer). Somehow.
… AND IGNORE THEM
Who cares what everybody else does? Mix it up. Don't feel like you need to stay inside the tiny box that's been perfected into boredom – time-tested doesn't mean it's the only way. Just ask Wes Craven.
Sleepaway Camp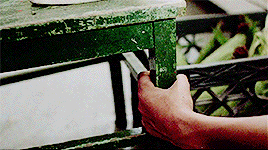 This 80's summer camp killer flick has the best twist ending in the history of twist endings. When [REDACTED] stands up to reveal [REDACTED] is really [REDACTED] it's a total OMG moment. And because it's such a shocker, I refuse to reveal any part of its awesomeness. Watch it for yourself. And remember; surprise your audience with more than copious amounts of blood (though that's cool, too).
Urban Legend
Not all killers need a Volkswagen; they can have a Volvo. Or both, even! While the vast majority of slashers have dudes chopping up teenagers, Urban Legend proves that they can be crazy chicas just as easily. It's all about equality, y'all. Let that tiny, unassuming nerd girl have some time in the bloody spotlight. Go ahead and pull the gender swap. Change is good.
A Nightmare on Elm Street
What's scarier than coming face to face with the killer in a dark alley? Seeing them in your dreams – their domain! Killers in the waking world have been done to death (haha!) but when you're not safe in your own head, the real terror begins. So go for something supernatural, something that couldn't happen according to science. You don't always need to base your slasher scares in reality. Wes Craven proved that. Wes Craven is da man.
PLAN BEYOND ONE INSTALMENT
So many slashers have one fatal flaw: no expanded universe. Now, I'm not talking about Star Wars type things like novels, comic books, and Christmas specials; instead, I mean the things the fans don't need to know to enjoy your work but you need to know to keep track of all the rules of your creation. Like Freddy Krueger, who can only get you in your dreams, shouldn't be able to suddenly crawl into the real world using the body of some new kid who has nothing to do with Elm Street beside living in a frikkin house. A Nightmare on Elm Street 2: Freddy's Revenge got it ALL WRONG by not knowing the rules. Don't do that stuff. It'll kill your killer.
I'll go into this more in a later article, but I still wanted to stress it now. While you don't need to plan the next five sequels now, plan as if there may be five sequels and you don't want to screw it up and disappoint those hungry fans.
REDEFINE HORROR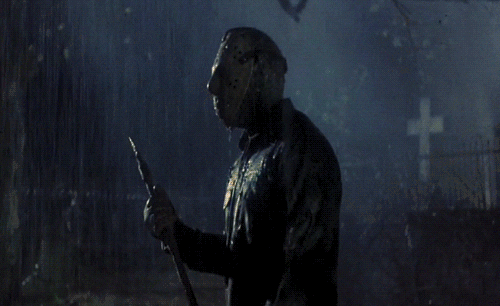 Don't feel constrained by what's already out there. Instead, go against the grain, if that's where your foul little mind wants. Nothing stagnant can survive; the only way to keep horror (or any genre, really) going strong is to continually revamp the old rules and pave new roads.
Embrace the dark side of your imagination. That's where the best of the bad live… in the shadows.