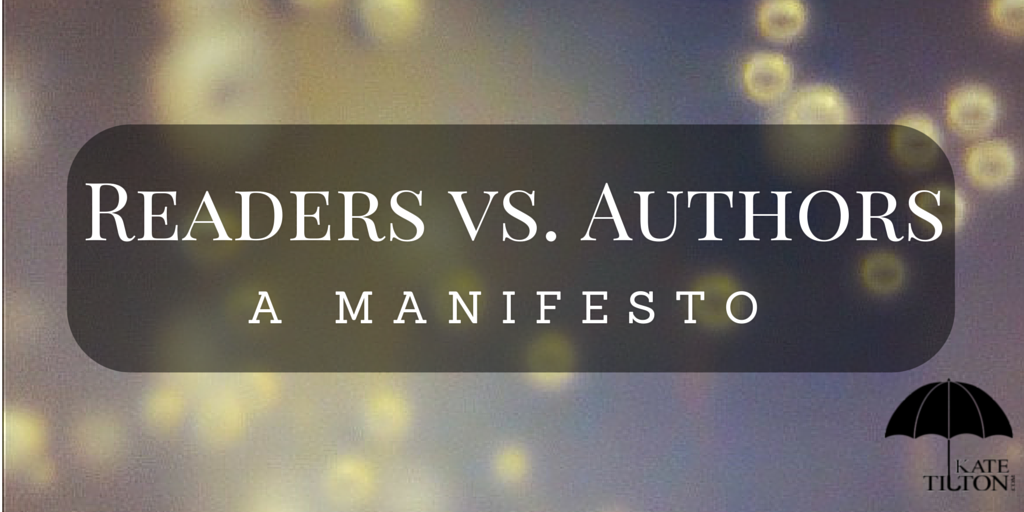 Please welcome Vice President of Stigma Fighters and Literary Editor Allie Burke as she shares on her experience of being both an author and blogger and what that has meant for her career. For my take on the issue, please read Us vs. Them: Authors vs. Readers. 
I was very lucky to have been approached in 2012, just one year after I published my debut novel, by the creator and editor of Geeks Unleashed, an online geek-culture magazine in London, to apply my love for reading.
Well, somewhat.
I have been confronted by countless authors—some friends, some not—who accuse me of being a bad author because I rated their book not-five-stars. Someone once told me I had railroaded her for a public conversation I had with another blogger about her book (which I did rate and review five stars). I'm probably going to get hate mail for this, but there is, undoubtedly, an unwritten rule between authors that books should be reviewed highly or not reviewed at all. A commonly misinterpreted fact about my position as an author is that I am not a blogger who reviews books honestly. But I am. I am very passionate about literature and as much as I will share my positive opinions about a piece of literature, I will share the same opinions that may be less than desirable to the author because I pride myself on that honesty. Between this fact, and the innumerable amount of times that bloggers have been spammed by authors' links to their books, or the events that have led to one blogger having to quit blogging and basically disappear from the Internet entirely because an author physically stalked her, I can see how authors are on one side and the bloggers on the other. I'm not accusing all authors of behaving inappropriately or disrespectfully, but there are authors out there that do, and if there are more authors behaving in an inappropriate manner than there are bloggers, hairs are bound to be split.
I feel that I am in a unique position as both an author and a blogger who writes honest reviews (obviously—check my Goodreads) that has put me somewhere in the middle, but regardless if you review books on a regular basis or not, I think bridging the gap between authors and readers is pretty simple. Review bloggers just want to talk about books in a genuine capacity. It really is that simple. Rachel Thompson, Bestselling Author of Broken Pieces, talks about this very thing in her award-winning article, Authors are A**Holes. She teaches authors how to sell books for a living, through her marketing geniusbrain that says, simply, make connections. You really don't make connections with someone by, as Rachel notes, talking about yourself all the time. You have to give back, and giving back includes putting yourself in someone else's shoes—ie, a review blogger—to understand the fact that bloggers are here because they love books, not because they want to be spammed by a thousand authors who don't really read.
That is the answer that any successful author will give you. Make connections. I did it, and my bestseller status was basically instantaneous.
About Allie Burke:

An American novelist, book critic, and magazine editor from Burbank, California, Allie Burke writes books she can't find in the bookstore. Having been recognized as writing a "kickass book that defies the genre it's in", Allie writes with a prose that has been labeled poetic and ethereal.
Her life is a beautiful disaster, flowered with the harrowing existence of inherited eccentricity, a murderous family history, a faithful literature addiction, and the intricate darkness of true love. These are the enchanting experiences that inspire Allie's fairytales.
From some coffee shop in Los Angeles, she is working on her next novel.
Visit Allie at wordsbyallieburke.com.
You can purchase Allie's latest book, Paper Souls, on Amazon.