Back when I was a junior in high school, I wrote a twenty-something page short story, mostly during English class that eventually became the basis for The Red Room (and will be rewritten into the inevitable sequel 'cause every slasher needs sequels). My English teacher, Edward Janusz, liked to read my stories – probably why he put up with me writing away while he taught – so, as I always did when I finished a new one, handed it over for him to read and critique.
After he finished this particular one, he had two things to say that have stuck with since: I was the next Stephen King (to which I said I planned on Mr. King wishing to be the next me) and that one scene stuck out for him as one of the best I'd written. The scene in question was a simple one. The four main characters, after surviving a very bad (and edited 'cause that nonsense once upon a time concerned me) summer and those who had inflicted the many bad things were no longer where they had been left. A freak out occurred in which the would-be corpses fight amongst themselves.
For me, this was nothing special. As I wrote the scene I simply wondered how I would react in the same situation, how those around me would react, and went for it. I liked the scene – why else would I have included it? – but didn't think it better than any other. But for Mr. Janusz, this was the scene that took made up characters and transformed them into real life people you could root for.
I learned a very important lesson that day. Stories were more than occurrences; they are emotions and feelings and imperfect good guys who sometimes crack and crumble but fight on so hard they almost break but somehow pull through, just like in real life. They have human reactions to what goes on around them, not just fear in the face of that masked, knife-wielding psychopath looking to carve them up into finger food. They see good, they smile. They see bad, they cry.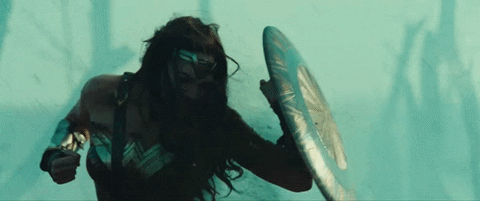 Wonder Woman gave us a great example of a good guy who is more than the booty-kicking stereotype. She saw the horror of war all around her and instead of doing what Batman did – grunt and move on – or Superman did – killed half of Metropolis to stop the blood-thirsty general – she stepped away from her mission, that she believed would save everyone so there was no need to help anyone along the way, and charged across No Man's Land. And she did so with actual emotion in her eyes. The sight of people suffering, people she'd never seen before, pained her and she knew she needed to do something to ease that pain. She didn't just react to a situation, she reacted to an emotion. The way human beings do and in doing so became more human than the mortal Bruce Wayne. When a demigod can pull that off, you know you're doing it right (and saving an entire extended universe, too).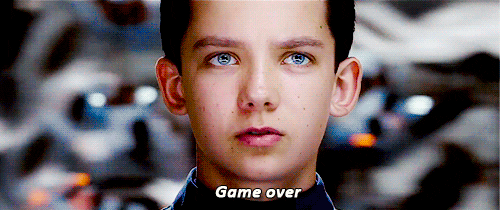 When Ender Wiggins realized the "simulation" he'd successfully beaten was real and he'd ordered the annihilation of an entire alien race, he erupted in anger and shame and was pushed into action; he wanted to undo what he'd unknowingly done and dedicated his life to salvaging what he'd destroyed. Guilt is a powerful force (so I'm told) and in Ender's Game pushed the young protagonist to rewrite his entire future.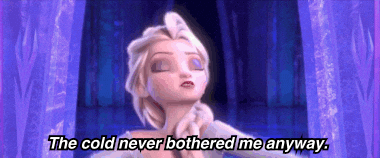 Disney's Frozen showed us what fear can do: after Elsa's secret is exposed she ran off, afraid of hurting anyone, especially her sister, who she'd almost killed as a child. Who hasn't considered running away when the world threatens to crash down on us? How many villains suffered the same way she did but didn't have their own Anna to save them? Maybe Ursula might not have coveted Triton's crown. Maybe Scar wouldn't have murdered his brother. Maybe Maleficent wouldn't have cursed Aurora. In the end, Elsa was able to overcome her fear but if she hadn't… well, remember Nemo (the nor'easter, not fish).
Emotions connect us with the make-believe characters on the page (and screen); they take something in black and white and shape the words into a three-dimensional being we can emphasize with, care about, develop unhealthy one-sided relationships with (you know who you are).  No matter what huge set piece scenes you have, no matter what action packed extravaganza you create, nothing can create that connection between reader and protagonist like a simple scene where the good guys are scared, alone and screaming at each other while they look over each others' shoulder for the glint of a knife hiding in the woods. Imperfection is the key to the perfect story.
Pinterest