Today I am pleased to have Kristina Rienzi with us for a gif interview! In case you are new to the site, a gif interview is where the author is only allowed to answer my questions using gifs or pictures. I hope you enjoy it!
Hello, Kristina and welcome to the blog!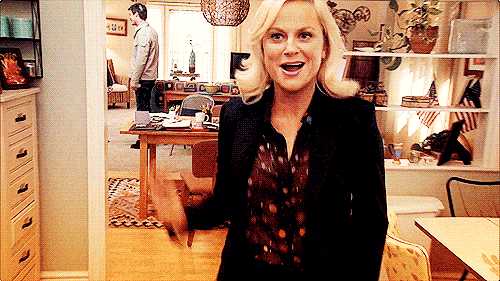 (Parks and Recreation owned by Universal Studios Home Entertainment)
You found out your book had been picked up by a publisher. How did that moment in your life look?
(Source: AwardsWatch.com)
If you could live anywhere (real or fictional) where would it be?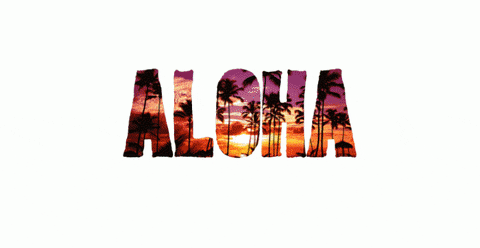 (Source: Tumblr)
You've spent the whole day diligently editing your next novel. You promised yourself once you finished these last few pages you'd reward yourself. What reward do you give yourself?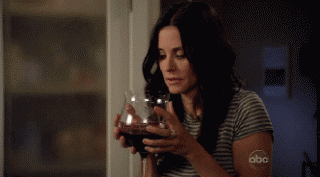 (Friends owned by Warner Home Video)
What's it like to actually hold a book you've written in your hands for the first time?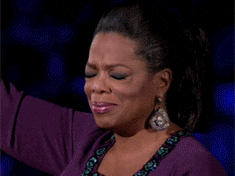 (Oprah owned by Paramount [the show not the person ;)])
Aliens, pirates, or princes? (My favorite character types 😉 )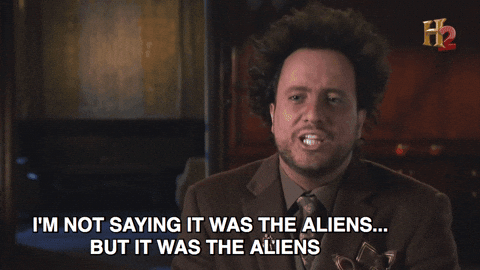 (Source: H2 Television Station)
What is your reaction when you walk into a new bookstore?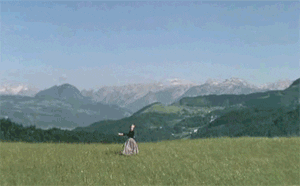 (The Sound of Music owned by 20th Century Fox)
I know a few authors who have some quirky writing habits. Do you have any?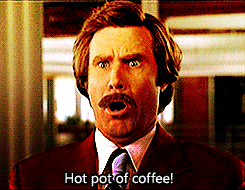 (Anchorman owned by Dreamworks Studios)
Can you give us a hint on what your next book will be about?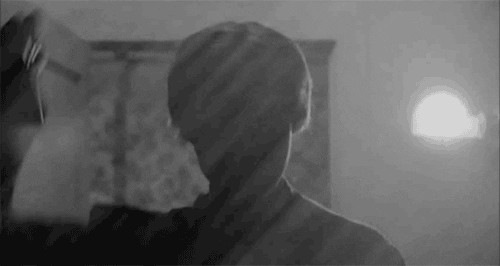 (Alfred Hitchcock owned by Universal Studios Home Entertainment)
Thank you for visiting the blog, Kristina. It was such a pleasure to have you!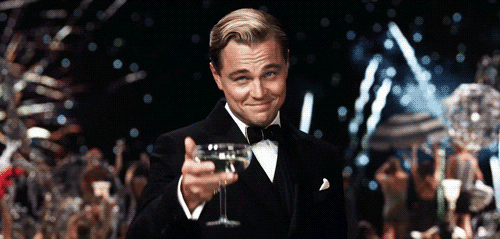 (The Great Gatsby owned by Warner Bros)
About Kristina Rienzi:

Born and raised in New Jersey, Kristina writes dark and gritty suspense (sometimes inspired by the paranormal) set on the East Coast. Kristina holds a master's degree in psychology and is also the founder of Embrace the Unknown, a blog about writing and life. When she's not writing, Kristina loves reading, painting, relaxing at the beach, watching anything terrifying, rooting for the WVU Mountaineers and spending time with her loved ones, wine in hand. She currently resides at the Jersey Shore with her husband, Tom, and fur-beasts, Lola, Kona and Rubi.
About Winter Road:

HOLIDAY ROAD
On the heels of a bad breakup, Amelia Montgomery heads home for the holidays. Her hometown is a far cry from the metropolis where she lives now, but not nearly far enough away from Jake Grayson.
TERROR ROAD
Amelia's family festivities turn terrifying when a distraught Jake shows up uninvited on the Montgomery's doorstep. Jake will not stop until he possesses Amelia; one way or another, she will be his.
DEADLY ROAD
In a chilling nightmare, one man's obsession is so evil, it's deadly. Amelia must fight for her life, and the lives of those she loves most, in the only place she's ever called home…WINTER ROAD.
Purchase on Amazon