Today I am pleased to have K.M. Randall with us for a gif interview! In case you are new to the site, a gif interview is where the author is only allowed to answer my questions using gifs or pictures. I hope you enjoy it!
Hello K.M. Randall and welcome to the blog!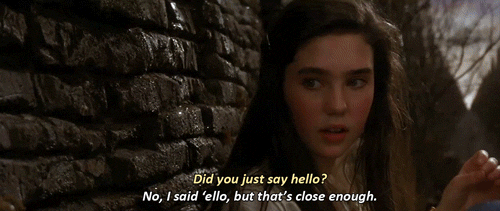 (Labyrinth owned by Sony Pictures )
What gave you the inspiration to write about the Grim Reaper?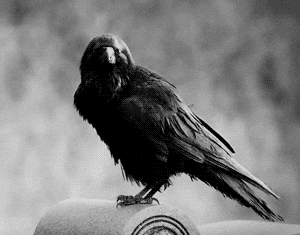 (The Vampire Diaries owned by Warner Home Video)
If you could visit one place in the world (or out of this world) where would it be?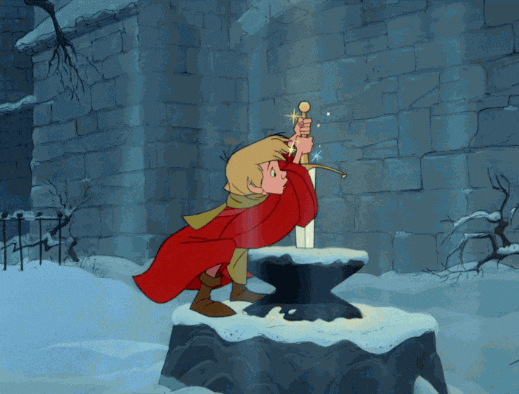 (The Sword in the Stone owned by Walt Disney)
What does it look like when you start writing a new idea?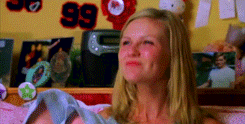 (Bring It On owned by Universal Studios)
Aliens, pirates, or princes?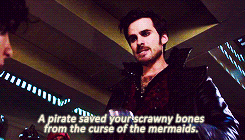 (Once Upon A Time owned by ABC)
What is your favorite board game to play?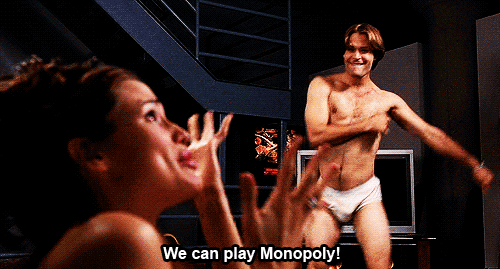 (13 Going On 30 owned by Sony Pictures)
What's your favorite part of being a writer?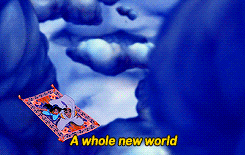 (Aladdin owned by Disney)
Are you a morning person or a night person?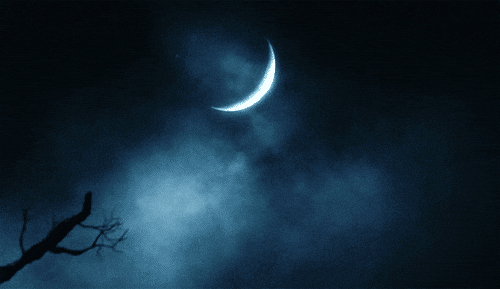 (Alice In Wonderland owned by Walt Disney Pictures)
Thank you for visiting the blog KM Randall. It was such a pleasure to have you!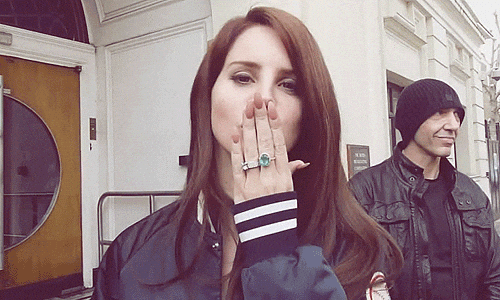 (Source: Tumblr)
About K.M. Randall:

As a girl, K.M. always wished she'd suddenly come into magical powers or cross over into a Faerie circle. Although that has yet to happen, she instead lives vicariously through the characters she creates writing fantasy and paranormal. She is the author of Fractured Dream (The Dreamer Saga) and The Reaper's Daughter. When K.M. is not busy writing her next novel, she serves as a freelance editor and writer. She has a master's degree in journalism from Syracuse University and a bachelor's degree in English-Lit from Nazareth College of Rochester. K.M. lives in Upstate New York's Finger Lakes region with her husband, her extremely energetic little boy, and their crazy goldendoodle Luna (short for Lunatic). K.M. is currently busy at work on the second book in The Dreamer Saga trilogy, called Shattered World. Learn more at http://www.kmrandallauthor.com.
About The Reaper's Daughter:
I've always felt like an average girl … except for my strange relationship with death. You could say I like to court it. Whether I'm soaring through the air as a flyer for Specter University's cheer squad, or speeding down the steepest mountain with only grace and balance keeping me from an icy end, I've always needed to feel a rush. But now Death is courting me―in more ways than one. First, there's Rishi, a rogue death deity who has a penchant for annoying me nearly to my grave and whose intense gaze has the power to see right through me. Then there's Hades, who I'd rather had stayed just a myth. Now that he knows I exist, he's not going to leave me alone until I meet the same end as my mother.
Oh yeah, did I forget to mention her? I spent my whole life thinking she had died when I was a baby, but now I've found out she's much more than dead. Fifty years ago, Hades banished my mother from the underworld and took away her ability to cross over souls―souls that have wandered lost through the world ever since. Now she wants me to clean up the mess. You may have​ heard of her before …
They call her the Grim Reaper.
Purchase on Amazon