Today I am so thrilled to have Doug with us for a gif interview as part of his Rivals blog tour! I just finished the first book in the series, Skid, and LOVED it so I am extra excited for Rivals! In case you are new to the site a gif interview is where the author is only allowed to answer my questions using gifs. I cheated a little with this one but I hope you enjoy it! 
Welcome back to the blog Doug! I'm so excited to be a part of this tour!
(The Monkees owned by Sony Pictures Television)
I just finished listening to Skid (book one of the Skid series) and LOVED it! What gave you the inspiration to write about racing with a female main character?
(Grand Prix owned by Metro-Goldwyn-Mayer)
One of my favorite characters in the story is Manny, do you have some photo inspiration for Manny or any of your other characters?
(Black Swan owned by Fox Searchlight Pictures)
(The Mentalist owned by CBS)
(The Devil Wears Prada owned by 20th Century Fox)
In Rivals I expect some serious competition as Samantha continues to push for her goals, are you competitive at any sport/hobby?
(Courtesy of galoremag.com)
How are you feeling about Rivals finally being out in the wild (aka published)?
(Star Trek owned by CBS Television Distribution)
If you could race one track that Samantha races on in Rivals, which one would you pick?
(Pictures owned by Doug Solter. Race Footage owned by Formula 1)
Samantha is from Oklahoma like yourself, did you find that writing about a character who grew up in the same area as you was easier or harder than writing about characters from other places?
(Courtesy of Staples) 
Can you give us a hint about your next book project?
(Last video courtesy of Perezhilton.com)
Where are your favorite places to connect with readers?
Thank you for coming to the blog today Doug! I can't wait to dig in to Rivals!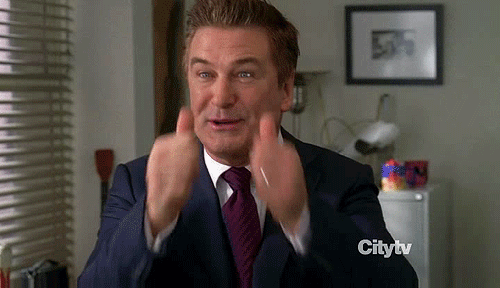 (30 Rock owned by Universal Television)
About Doug Solter:
Doug began writing screenplays in 1998 and became a 2001 semi-finalist in the Academy of Motion Pictures Arts and Sciences' Nicholl Fellowships in Screenwriting. His script Father Figure was one of 129 scripts left from 5,489 entries. Doug made the switch to writing young adult novels in 2008. Skid, a young adult novel set in the world of Formula One, is his first. Doug is also a member of the Society of Children's Book Writers and Illustrators. Doug respects cats, loves the mountains, and one time walked the streets of Barcelona with a smile on his face.
Website | Facebook | Twitter | Tumblr | Goodreads | Google+ | Pinterest
Rivals (Skid #2):
Last season seventeen-year-old Samantha Sutton shined as the hottest new racing star of Formula One, but her rise to the top takes a hit when her boss steals her arch-rival Emilio Ronaldo away from Ferrari and makes the sexist jerk her team's number-one driver. This sends Samantha's perfect life into a tail spin that threatens to destroy everything she's worked so hard for.
Besides her six wins last season, the best thing Samantha won was Manny, the cute German boy who saved her from herself. But Manny chafes against the self-absorbed racing star rising above the ashes of the simple girl he fell in love with. Can he save that simple girl from destroying herself again?
While Samantha's performance on the track suffers and her status on the team plummets, Emilio rises within striking distance of another championship. Is this the final wake-up call the girl needs to beat Emilio and win the world championship? Or will the pressure break her.
Praise for Skid:
"Doug Solter is a wonderful writer and I really recommend this book to parents looking for appealing stories for their children that don't involve vampires."–Nancy Bilyeau, bestselling author of The Crown and The Chalice
"This is a great, character driven, fast paced read with a unique plot/premise that you can not put down." –Angela J. Townsend, author of Amarok, River of Bones, and Moonflower
Skid Kindle Book Review's 2013 Best Young Adult Indie Book Semi-Finalist and a #K8approved gold book from KateTilton.com.