Today I am pleased to have Brenna with us for a gif interview! In case you are new to the site, a gif interview is where the author is only allowed to answer my questions using gifs. I hope you enjoy it! 
Hello, Brenna and welcome to the blog!
(The Little Mermaid owned by Walt Disney Productions)
Your first novel, Placid Girl, just released. Please share with us how you feel now.
 (Saved by the Bell owned by NBC)
I know a few authors who have some quirky writing habits. Do you have any?
(Daria owned by MTV)
Do you have some photo inspiration for your characters?
(The Carrie Diaries owned by Warner Bros. Television Distribution)
As a fellow cat lover, I couldn't help but notice you have cats of your own. Would you share a photo of your cats with us?
(Adventure Time owned by Cartoon Network)
Can you give us a hint on what your next book will be about?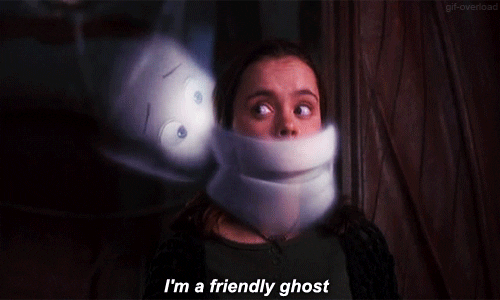 (Casper owned by Universal Pictures)
Thank you for visiting the blog, Brenna Ehrlich. It was such a pleasure to have you!
(Source Cute Cat Gifs)
About Brenna Ehrlich:

Brenna is a senior editor for MTV News, so anything regarding the difference between writing for news and writing a book would work well. Additionally, her book touches on the dangers of social media, so perhaps how to enjoy social media in regard to books (giveaways, interviews, etc.) while also remaining safe. There's also a lot of music in her book, so possibly how music can play a significant a role in writing a good novel.
MTV News & Stuff Hipsters Hate. My debut YA book PLACID GIRL is out in August 25 and @TeenVogue is excited about it.
About the Book:
Punk was created for the malcontents, something that loner and aspiring drummer Hallie understands all too well. Trapped in a boring suburban life – dysfunctional parents included! – Hallie drowns her angst in the angry songs of Haze, a masked musician who has not been heard from in five years. So naturally she's surprised – and more than a little skeptical – when someone who seems to be Haze starts flirting with her via her favorite photo-sharing app. Is he who he says he is? What does he want from her? The questions only multiply when Hallie — along with bandmate Sarah and aspiring music journalist Steve — roadtrip to Haze's comeback gig to unmask the reclusive musician once and for all.
Purchase on Amazon