Today I am pleased to have Basil E. Bacorn with us for a gif interview! In case you are new to the site, a gif interview is where the author is only allowed to answer my questions using gifs or pictures. I hope you enjoy it!
Hello Basil E. Bacorn and welcome to the Blog!
(Doctor Who owned by BBC Home Entertainment)
What's it like to actually hold a book you've written in your hands for the first time?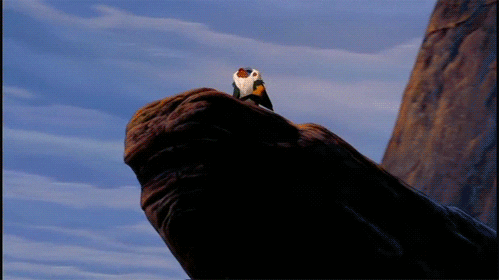 (The Lion King owned by Walt Disney Video)
What does it look like when you start writing a new idea?
(Saturday Night Live owned by Universal Studios Home Entertainment)
Are you afraid of anything? Would you share it with us?
(Star Versus the Forces of Evil owned by Disney Television Animation)
What research do you do for your books?
(Life According to Jimmy owned by Life According to Jimmy)
Can you give us a hint on what your next book will be about?
(Coming to America owned by Warner Bros.)
Thank you for visiting the blog, Basil E. Bacorn. It was such a pleasure to have you!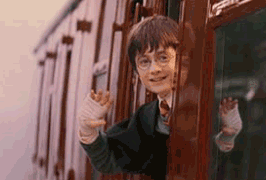 (Harry Potter and the Sorcerer's Stone owned by Warner Bros. Pictures)
About Basil E. Bacorn:

Basil E. Bacorn is a student at Athens Area High who reads and writes fiction books, mainly directed towards young adults. Living in the town of Athens, PA, Basil enjoys the magic and art of storytelling. Partial to the fantasy genre, Basil is currently working on his Dark's Descent series. Basil believes in the power of happiness as well as entertainment that leaves an impact, to which he calls "entertainpaction." Valuable entertainment can stick with you, and while the thigh-slap-worthy jokes are good for a chuckle, do you really remember that one punch line to that one joke your great aunt told you at your tenth birthday party? In the long run, Basil's goals include spreading entertainpaction, graduating college, and of course – writing! Until then, you can find him on Facebook, Twitter, and his website www.basilebacorn.com, keeping in touch with the public.
About Dark's Descent:
Ever found out you were adopted? Imagine finding out that your birthmother is an evil sorceress from another realm! That is exactly what happened to Cassandra Smith, also known as Cassie, when she was 16. Before you get to that, you first read the events leading up to her true adventure in Part One. Then the two realms collide in an epic battle between good and evil, love and hate, not only outside, but also inside Cassie's head. Follow in her mother's footsteps to take over the realms, or fight against her to stay with her friends and loved ones here on Earth?
Purchase on Amazon