Today I am pleased to have Patricia Burroughs with us for a gif interview! In case you are new to the site, a gif interview is where the author is only allowed to answer my questions using gifs or pictures. I hope you enjoy it!
Hi Patricia! I'm thrilled to have you here today and I hope you are excited as well!
(Katy Perry music owned by Capitol )
First of all, show us, what can readers expect from This Crumbling Pageant?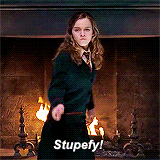 (Harry Potter owned by Warner Home Video)
Why did you go for fantasy?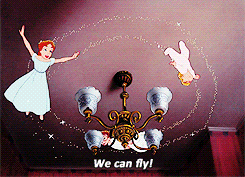 (Peter Pan owned by Walt Disney)
Persephone Fury is a kick-ass heroine on so many levels, but I wonder… did you have trouble when "creating" her?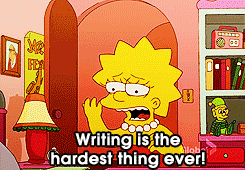 (The Simpsons owned by 20th Century Fox)
What can we expect from the sequel? More magic? More romance? More adventure? Tell us!!
(Source: Mobile9)
(Source: Tumblr)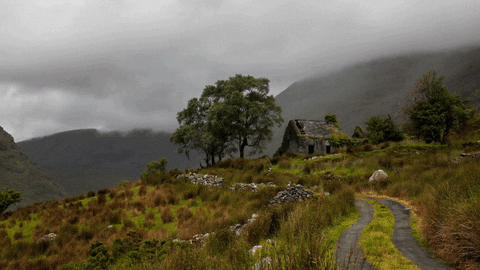 (Source: Giphy)
Do you have a favorite from your characters?
(Once Upon A Time owned by ABC)
Choose: World-building, characters or plot?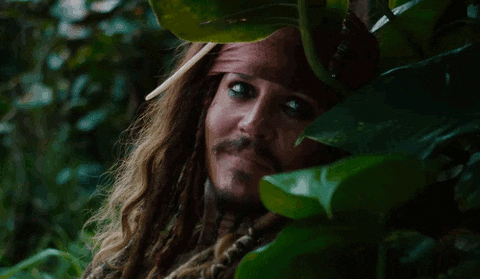 (Pirates of the Caribbean owned by Walt Disney Studios)
 Do you have any writing rituals we should know about?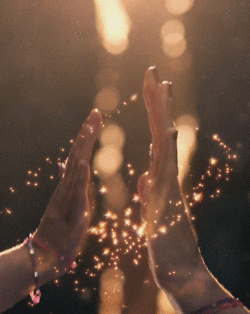 (Source: Tumblr)
(Brave owned by Disney-Pixar)
Can I sneak into your house to read a snippet of the sequel to This Crumbling Pageant?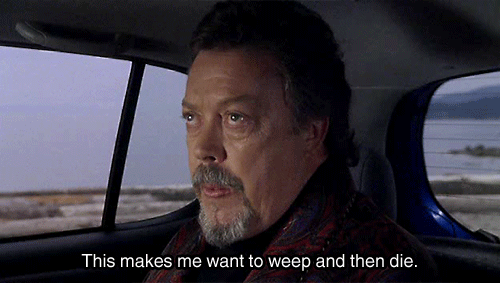 (Source: BookRiot)
Are you excited to share it with the rest of the world?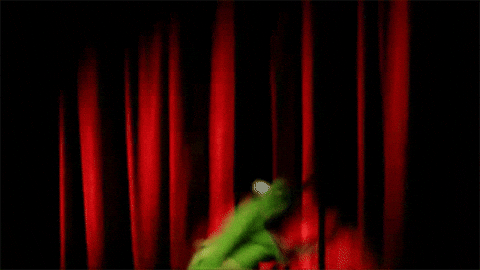 (The Muppets owned by Walt Disney Studios)
How do you usually react whenever someone says something nice about your books?
(Source: ReactionGifs)
Thanks so much Patricia! I seriously love This Crumbling Pageant and I can't wait to see what happens next. Hope you had fun!
(Source: Tumblr)
About Patricia Burroughs:
Award-winning screenwriter and best selling novelist Patricia Burroughs loves dogs, books, movies, and football. A lifelong Anglophile, she treasures her frequent travels in the British Isles researching The Fury Triad, the epic fantasy that has taken over her life and heart. She and her high school sweetheart husband are living happily ever after in their hometown of Dallas, Texas.
About This Crumbling Pageant:
Get ready to be swept away into a dark fantasy series that combines swashbuckling adventure, heart-pounding romance and plot-twisting suspense in equal measures.
Expect to hear more about Persephone Fury.
A lot more.
England, 1809. As fashionable Society streams toward London for the start of a new social season, they are unaware of a hidden magical England existing alongside. The Magi cathedrals are temples to the old gods. Reigning on their throne is not poor mad George, but the ailing King Pellinore of the House of Pendragon. But their wars are no less deadly.
The Furys are known for their extraordinary music, their powerful magic, and their historic role as kingmakers. But the Furys have their secrets as well, none so dangerous as the daughter whose Shadow magic spills from her, unchecked. Unless her powers are concealed, she's not only ruined in Society, but marked as a target for those who would use and abuse her magic.
Persephone Fury is the Dark daughter, the one they hide.
But desperate times call for desperate measures, and a good marriage for this frightening daughter is desperately needed. On the night of her debut, her world comes crumbling down around her when she is abducted from the man she loves by the man she most loathes.
Evil powers circle, calling her to the destiny foretold at the moment of her birth, drawing her to the source of her power, to the one place she can finally be free.
By embracing the Shadows.
Persephone is ruthless, devious, and clever, but when confronted with the truth, she must make horrifying choices.
Can she defy destiny and seize her own fate?
So when the last and dreadful hour
This crumbling pageant shall devour,
The trumpet shall be heard on high,
The dead shall live, the living die,
And music shall untune the sky.
John Dryden, 1687
**NOTE: Content for Upper YA**
Purchase on Amazon