Today for Vicious week we have the amazing Meg back to cast Eli Ever. Although I'm personally a Victor Vale girl there is no Victor without Eli. So check it out and let us know who YOU picture playing Eli!
_____________________
And we're back! Today, Vicious Week continues as we discuss who should play Eli Ever. Once again, I have mostly pulled the options from Victoria Schwab's Vicious forum. In case you missed it, check out yesterday's Victor Vale casting call.
On the surface, Eli Ever is a bright, charismatic college student but underneath, he has a closet full of skeletons. We're looking for a younger, dark-haired, actor with a friendly, welcoming vibe that can play a villain while still appearing innocent.
Candidate 1:
Matt Bomer
Matt Bomer has the bright-eyed, vote-for-me handsomness that would make for a good Eli. Look at that face, you'd believe anything he said with the right amount of sincerity, wouldn't you? I haven't seen any of his work on White Collar, but can vouch for his abilities on Chuck. Granted, his role didn't require too much of a range, but he didn't give me any reason to doubt he'd be able to play a convincing Eli. My concern with Matt is that he would be too old. (SPOILER: Part of Eli's superpower is that he doesn't age. (end spoiler) As far as anyone who doesn't know his history is concerned, he's approximately twenty years old and I don't think there's enough soft lighting in the world to convince me that Matt's twenty.
Candidate 2:
Hugh Dancy
Confession, I haven't watched Hannibal (yet) and I think the only thing I've seen Hugh Dancy in is Confessions of a Shopaholic which I don't really remember much of, so I can't comment on his acting abilities. Look-wise, I could see him as Eli, he can definitely handle the tortured part, look at that pout. He's more age-appropriate, I could more easily accept him as a college kid than Matt Bomer. I'm not completely convinced, both because I haven't seen his skills and because I imagined Eli as more of a slick, political type of pretty and I think Hugh's more hipster, artsy pretty.
Candidate 3:
Zac Efron
Zac was Victoria's initial suggestion for Eli and I can totally see the appeal. Like Hugh Dancy, I haven't seen him in much, but judging from live appearances, gifs and general internet absorption, I think he can handle the playful, innocent aspects of the character. As for the darker sides of Eli, I really don't know. He's been in angsty movies, but I don't know if he's convincingly pulled it off.
Candidate 4:
Dave Franco
Another Victoria suggestion and my personal favorite of the officially proposed contenders. Dave's got that patented Franco-slickness that I think would add a whole new dimension to Eli. As far as acting goes, his previous roles haven't required too much of a range, but I could easily buy him as a crafty sociopath underneath the charm.
Candidate 4:
James McAvoy
I think we can all agree James McAvoy is a great actor. He's proven he can convey the required intensity, but still quip with the best of them. Look-wise, I'm not completely convinced. To me, though undeniably attractive, he doesn't have that shiny, plastic sort of attractiveness I always imagined Eli to have.
Candidate 5:
Zachary Quinto
As far as I'm concerned, Zachary Quinto can play every role, in every movie, forever. He's basically made of awesome. I am totally on board with Quinto for Eli with the exception of the age thing, I'm more open to the idea of him playing a college kid than I am with Matt Bohmer, but it'd be a bit of a stretch.
Honorable Mention:
Daniel Gordh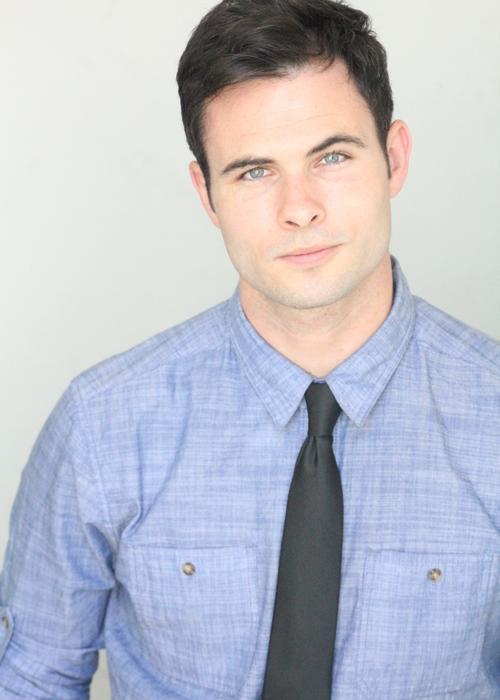 The only reason Daniel's an honorable mention is because I had no idea who he was until I saw his name come up and googled for this post, so I don't have too much to say about him other than I approve of the look and age.
What do you guys think? Did we leave anyone out?